GigaOm Research Bulletin #001
Hello!
First, let us express our gratitude to the suppliers for participating in our survey last year. We are currently looking at 1,700 vendors across 120 solution categories. We had a total of 836 suppliers briefed last year, which is staggering. Whether you're answering a questionnaire or doing a fact check, or just putting us on a shared briefing schedule, we couldn't do our job without the input and support from analysts, product leaders, and others. Thank you for that!
Where to Meet GigaOm Analysts
The calendar of events is just starting to fill up, but you can expect to see our analysts at MWC Barcelona, ​​Kubecon Amsterdam, RSA San Francisco and Tech Show London. Let us know if you would like to arrange a meeting.
Recent Reports
Over the past month, we have published the following reports:
In Analytics and AI, we have Radar reports for machine learning operations (MLOps), data catalogs and data warehouses, and cloud/operational databases depending on whether they are relational or NoSQL based.
In the Storage section, we looked at scalable file systems for high-performance and enterprise environments, as well as basic storage for large, medium, and small businesses, as well as disaster recovery and business continuity as a service.
In the Cloud Infrastructure and Networking section, we have separate radars for hyperconverged infrastructure in enterprise and edge deployments, as well as a Software Defined Wide Area Network (SD-WAN) study report.
In security, we have reports on User and Object Behavior Analysis (UEBA), Managed Detection and Response (MDR), Unified Endpoint Management, Development Security, and Governance, Risk, and Compliance.
And in the Software & Applications section, we released reports on regulated software lifecycle management and functional automated API testing, as well as human resources management systems for small and medium-sized businesses.
Blogs and Articles
will.i.am: The ideas people drive technology innovation. John, here – I was particularly struck by will.i.am's passion and technical prowess. Here he talks about how to hire and manage the right people.
What do GigaOm analysts see as the top trends in 2023? We cover cloud cost management, security convergence, evolving data architectures, and AI as a tool for business growth.
A three-point plan to reduce the cost of mid-sized technologies. Our CTO and Lead Analyst Howard Holton takes a deep dive into how midsize organizations can get more value for their money.
Like APM, observability and AIOps increase operational awareness. Ron Williams, our Lead IT Operations Analyst, presents the bigger picture across several categories of operational technology.
CXO Insight: Cloud Cost Optimization. Enrico Signoretti, Head of Storage Infrastructure and Cloud Computing, shares insights following the publication of AWS Re:Invent.
Let's kill email! Cybersecurity as a factor in improving the communication strategy. Ben Stanford, Applications and Infrastructure Practice Leader, offers sage advice on how to put security first in order to deal with collaboration challenges.
Communication with the analytics team
We'd like to make sure you're connected to analysts that cover your interests while still being efficient. For news and updates, add analyticconnect@gigaom.com to your lists – this is managed by Claire (below), who oversees the weekly internal email for GigaOm analysts. Feel free to contact analysts directly, but perhaps copy us so nothing gets lost.
Let us know if you have any questions or feedback, would like to see our research schedule, or simply have a better understanding of our working methods. Please forward this to anyone you think might find it useful, and keep an eye on this space!
John Collins, Vice President of Research
Claire Hale, Engagement Manager
GigaOm Research Bulletin #001 first appeared on GigaOm.
5 secrets only cybersecurity experts and hackers know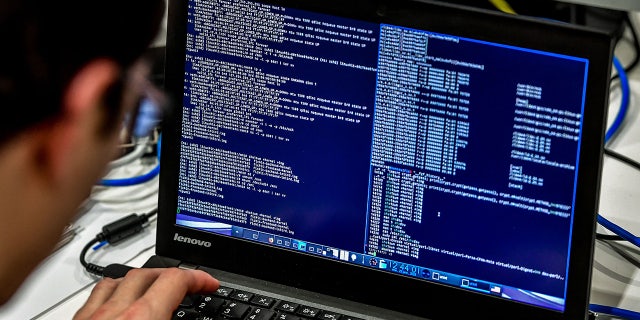 Some security measures are well known. I don't need to remind you to install this latest update on your computer, right?
Others are less obvious. Do you lock your computer every time you get up? If you don't live alone, you should. Here is the easiest way to do it if you are lazy.
On your phone, you probably would never have guessed that leaving Bluetooth connected 24 hours a day, 7 days a week is a mistake. Here's why – and what to do if you can't live without your AirPods.
I'll have your back with more secrets that only technicians know to keep you safe.
DO NOT USE TIKTOK? THE SOCIAL NETWORK owned by China MAY HAVE YOUR DATA.
1. See if someone is secretly receiving copies of your emails
they always call me on my national radio show from people worried that someone is watching everything they do.
One of the first steps I recommend is to make sure your mailbox is blocked. Here are the steps if you notice or suspect any common logins.
Log into your email, then go to your account or security settings.
You will find an option to view recent login activity or login history. It will be labeled "Recent Activity", "Security", or "Login History".
Tip: Do you use Gmail? Click the Details link next to the Last account activity field at the bottom of any Gmail page.
View a list of recent logins. See anything that isn't you or one of your devices? You may also see a strange place.
If you spot an unknown location or someone else's device, act quickly. Change your password, make sure two-factor authentication is enabled, and remove all devices from your account.
Are you in the process of breaking up or recently divorced? Read this guide to unravel your digital life. It's worth your time.
2. Make sure your printer hasn't been hacked
Like your computer, your printer is a goldmine for hackers. Why? Printers often store copies of printed documents. Any cybercriminal can get copies of sensitive information, such as your financial statements.
Here are three signs that your printer has been hacked:
Your printer starts printing blank pages or a set of characters.
You notice print jobs that you didn't initiate.
Your printer settings changed – and it wasn't you.
What should you do?
Turn off the printer. Press and hold the reset button, usually on the back or bottom of the printer.
While holding the reset button, reconnect the printer and turn it on. After about 20 seconds, the lights will flash to indicate that the process is complete.
Running out of ink in the middle of printing is the worst. Use these tips to save on ink.
3. Your iPhone has a hidden location tracker
I recommend viewing location settings on your phone. It will go a long way to disable many GPS tracking. But you can't stop there.
Why does your phone tell you how long it will take to get to the office, or know your arrival time at the grocery store when you get into your car on business on a Saturday morning? This is part of the important locations.
Apple says the feature is there so your phone can recognize the places that matter to you and provide personalized services like traffic routing and better photo memories.
Here's how to access it – and close it.
Open your iPhone settingsthen touch Privacy & Security.
PEOPLE 'HAVE THE RIGHT TO WORRY' AFTER LATEST TWITTER RELEASE: KARA FREDERICK
Choose Location services.
Scroll down and tap system services.
Scroll until you see Important places and tap it.
If you don't want iPhone to track your location, move the switch next to Important Places to Important Places. left to disable the setting.
Want to erase this list of important places? Follow instructions here.
4. You can erase your phone if you lose it
The very idea that your phone is in the wrong hands is creepy. Imagine a stranger browsing through your photos, videos, apps, conversations, and browser tabs.
So what if your phone goes missing? You can take steps to protect your information even if you never get your phone back.
To remotely wipe data from your iPhone:
Open iCloud.com/search and go to Find iPhone peculiarity.
Select your lost phone, then select Erase iPhone.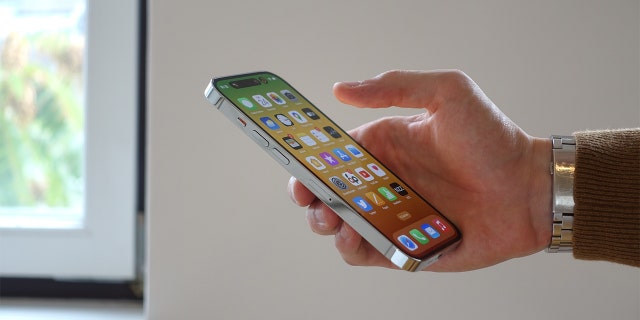 To remotely wipe data from an Android phone:
go to android.com/search and sign in with your Google account. Select your lost phone and you will get information about its location.
When prompted, select Enable blocking and deletion.
Choose Erase device erase his data.
Check out my guide here to learn more about how to find, backup, or wipe data from your phone.e.
5. Apps desperately need you to share juicy details.
Social media companies are eager to get hold of your contacts' birthdays, photos, full names, email addresses, and more. They tell you that it's a handy tool to find your friends, but your friends' information is not yours to share. It is their own decision where to share.
From your address book, companies create so-called shadow profiles. They can learn tone from those you know, even if they don't use those platforms. mean stuff
How can you make a difference? Prevent apps from accessing your phone contacts. Check which apps have access and disable it. Always pay attention and stop sharing information without real benefit for you.
Even your phone number is valid in the wrong hands. This is why I use a recording device and not my real number when I need to give it out.
Continue in the same spirit
My popular podcast is called "Kim Commando todayThis is a solid 30 minutes of tech news, tips and calls with tech questions like you from all over the country. Look for it wherever you get your podcasts. For your convenience, click on the link below to view a recent episode.
PODCAST CONTENT ON THE GO: Photos of naked cancer patients leaked online, TikToker stole widow's ashes, and Florida wants blogger's state registration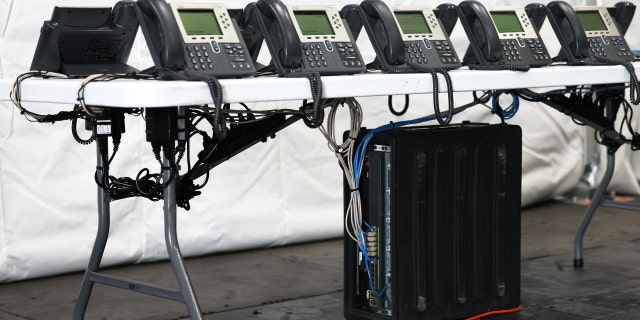 Plus, you won't believe what professions are on the brink of extinction due to AI. Teachers, get ready! Get the latest on the government's TikTok ban, exploding e-bikes, and the biggest tax scams spreading like wildfire. In addition, I will tell you about it on the very last day to email your newsletter for maximum effect!
Watch my podcast "Kim Commando Today" on Apple, Google Podcasts, Spotifyor your favorite podcast player.
CLICK HERE TO GET THE FOX NEWS APP
Listen to the podcast here or wherever you get your podcasts. Just look up my last name "Command".
Sounds like a tech pro, even if you're not! Award-winning popular host Kim Komando is your secret weapon. lists on 425+ radio stations or get a podcast. And join over 400,000 people who receive her free 5-minute daily email newsletter.
Copyright 2023, WestStar Multimedia Entertainment. All rights reserved.
Strawberry Recall hits Costco, Aldi, Trader Joe's and more
If you have strawberries in the freezer, be careful.
Certain frozen strawberries, which were available at Costco, Trader Joe's and others, should not be eaten due to the risk of contracting hepatitis A, the US Food and Drug Administration warned consumers this week.
Some shipments of Kirkland Signature Organic Strawberries, Trader Joe's Organic Tropical Fruit Blend and other brands were voluntarily recalled by two vendors this week as the FDA and Centers for Disease Control and Prevention investigate the fruit-related outbreak.
An outbreak of hepatitis A in Washington state has resulted in the hospitalization of two people and the infection of up to five people, the FDA said. alert on your website. The agency said patients reported eating frozen organic strawberries before they got sick. According to the FDA, the infections are associated with strawberries imported from certain farms in Baja California, Mexico.
"Consumers, restaurants and retailers should not sell, serve or eat recalled frozen strawberries. These recalled products should be returned or discarded," the warning says. "If consumers have purchased recalled frozen organic strawberries and have been eating those berries within the past two weeks and have not been vaccinated against hepatitis A, they should immediately consult their health care provider."
Other stores that have sold frozen strawberries include Aldi and PCC Community Markets, while other brands include Made With and Simply Nature organic strawberries.
Details of stores, brands, lots, and best buy dates are available from the FDA. anxiety.
two suppliers, California splendor another picturesque fruitsalso published information about the recall, as well as Aldi, Costco, PCC Community Markets another Trader Joe. They all say that hepatitis A was not found in their respective products, but the recall was made "out of great caution." Made With did not immediately respond to a request for comment on Saturday.
The FDA said the hepatitis A strain found in Washington State is identical to the strain that caused the 2022 outbreak.
Hepatitis A it is an infection of the liver, an organ responsible for filtering the blood and other important functions. Although most people recover completely (and many people in the US are vaccinated against the virus), symptoms can last weeks to months and can cause more serious illness in some people.
Symptoms include abdominal pain, dark urine, fatigue, jaundice, nausea, pale stools, and vomiting, according to the FDA. In some cases, symptoms may not be noticeable, especially in children under 6 years of age.
Jessica Randall of CNET contributed to this report.
The information contained in this article is for educational and informational purposes only and is not intended to be medical or medical advice. Always consult a physician or other qualified health care provider for any questions you may have about a medical condition or health goals.
Apple Mac Mini M2 with 512GB of storage is now $99 with a discount
All products recommended by Engadget are selected by our editorial team independently of our parent company. Some of our stories contain affiliate links. If you buy something through one of these links, we may earn an affiliate commission. All prices are current at the time of publication.
Apple's Mac Mini M2 is the cheapest way to get the company's latest processors, and now Amazon is offering a more attractive model at the best price we've seen. you can buy 512MB Mini M2 for $700 or $100 (12 percent) off the regular price. One caveat is that the delivery date is set for April 12th, but if you're in a hurry, this is the best deal to date.
In our review, we gave the Mac Mini a solid 86, praising the performance and classic aluminum design. It's tiny but powerful, and the M2 is powerful enough for productivity and multitasking. The chip integrates computational operations such as CPU, GPU, I/O interfaces, and certain memory processes into a single "system on a chip" for faster processing speed.
Plus, you get superior connectivity: two Thunderbolt 4 USB-C ports, HDMI 2.0 (with 4K 240Hz and 8K 60Hz output), two USB-A ports, a headphone jack, and Gigabit Ethernet (expandable to 10 Gbps). ). The M2 Pro has two additional USB-C ports, making it even more useful for creatives with plenty of accessories.
The Mac Mini M2 won't replace your gaming machine, but it can handle just about anything you throw at it. We also wouldn't recommend overly expensive storage or RAM upgrades, as the M2 is much more efficient with RAM than regular PCs. However, if you're looking for a cheap yet powerful Mac, this is the one for you.
Follow @EngadgetDeals on twitter and Subscribe to Engadget Deals Newsletter for the latest technology deals and buying tips.